After cow dung treatment, it can be used as the cultivation substrate, which saves money and worry. Farmers are using this method
Soilless cultivation is a promising planting mode, which not only saves water and fertilizer, but also solves the problem of soil salinization, and the cost is getting lower and lower. After seeing the advantages of soilless culture, some farmers began to learn the techniques of soilless culture, and were prepared to use cow dung as the cultivation substrate to plant fruits and vegetables.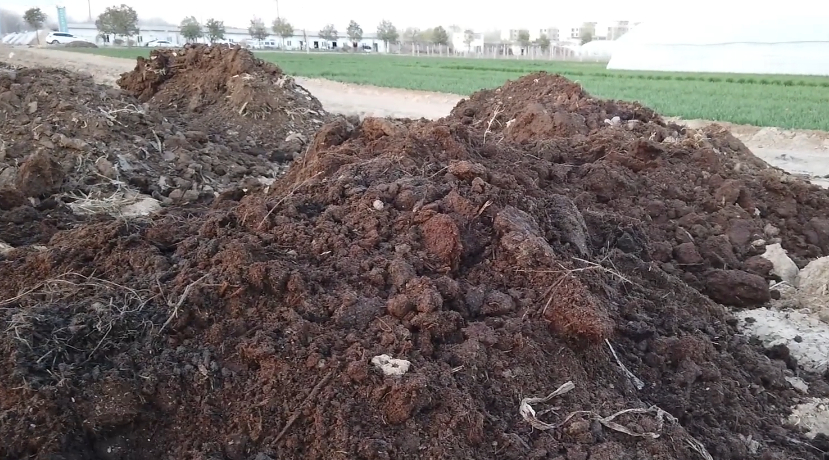 Cow dung is used as the cultivation substrate, which has good air permeability, can fix root system, and can keep water and fertilizer. We used pure cow dung in planting, and the biggest advantage is its cheapness. Compared with vermicompost, coconut chaff, nursery nutrient soil, which are familiar substrates, it can save a lot of money. When local resources are available, there is almost no planting cost, and it can be reused for many years.
However, before planting cow dung, it is recommended to treat it in advance, and then put it in the planting tank. If cow dung is not fermented and used directly, the insects and germs in the dung can't be killed, and it has to be showered and disinfected. Moreover, it takes a lot of labor to handle the grass seeds in the growing period. Therefore, it is best to ferment cow dung before use.
The cow dung is also very simple to handle, similar to the common manure fermentation method. Control the humidity of cow dung with water at about 80%, then add culture medium starter and urea, and after stacking, cover it with a plastic film. When the temperature rises to 50-60 degrees, it will be fermented for about 20 days, and the compost will be turned 2-3 times in the middle, so that it will be thoroughly decomposed.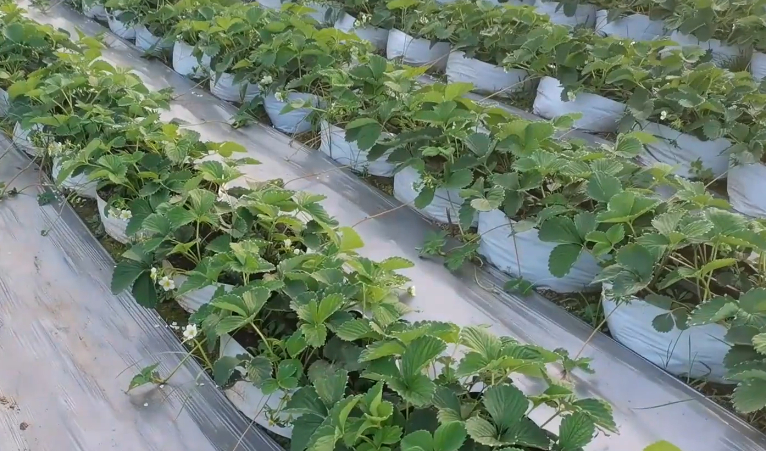 When cow dung is treated, matrix starter is added, which contains a variety of complex bacteria, and the temperature rises quickly. On the one hand, it can improve the decomposition speed, which is about one month faster than natural fermentation. On the other hand, it can kill germs, eggs and grass seeds, and save labor for later management. After treatment, cow dung turns brown, has no odor, and its volume becomes smaller.
After fermentation, pure cow dung can be used as cultivation substrate, or a little earthworm dung can be added appropriately to improve water retention. Planting grooves can be built with water pipes or planting bags. Many farmers say that cow dung, as a cultivation substrate, contains a small amount of nutrients. After planting seedlings, how do we water and fertilize them?
As the cultivation substrate, cow dung contains a small amount of nitrogen, phosphorus and potassium, but the nutrients absorbed by vegetables mainly come from artificial fertilization. Before slowing down the seedlings of vegetables, only water should be poured without any fertilizer to prevent root injury. After about four or five days of slow seedling, bring fertilizer when watering. The fertilizer formula used should have complete nutritional elements.
Is the cost of soilless culture really high? No! Whether it's a planting trough or a cultivation substrate, there are ways to save money. For example, after cow dung is treated, seedlings can be planted. Planting tomatoes, cucumbers, melons, watermelons, peppers, strawberries, etc. has good effect and low cost, which is more suitable for public planting.