Cheap and durable planting bags, suitable for growing melons and vegetables. One bag can plant two, which is very convenient.
Vegetables are planted in bags one by one, without soil. Many farmers feel very strange when they see this planting method. I wonder if this method has any advantages?
Soilless cultivation is increasing, and planting vegetables in bags is a new cultivation mode. The biggest advantage of using planting bags instead of planting troughs is that the price is cheap, and the planting effect is good.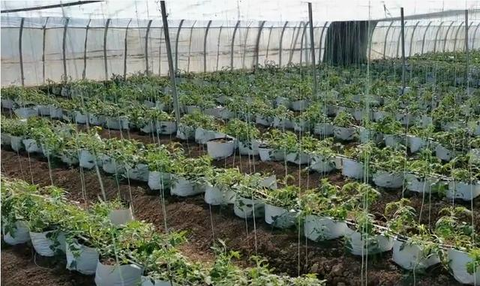 Using planting bags as planting troughs can reduce the input cost, which is more suitable for farmers to plant. Many farmers have the impression that soilless cultivation is beyond reach, because the prices of planting troughs and substrate raw materials are high. For example, it may cost tens of thousands of yuan to build a greenhouse planting trough, which looks very high-end, but the burden is heavy. I don't know how many catties of vegetables I can sell to earn back.
The cost of planting bags is relatively low, and tomatoes, cucumbers, melons, peppers, watermelons, pumpkins and other fruits can be used. An acre of land needs about 1,000 planting bags at a cost of 1,000 yuan. By contrast, planting bags can save thousands of dollars. Some farmers will retort: If you want to save money, why don't you just dig ditches on the ground or pile the substrates into ridges to plant seedlings? This is about the practicality of planting bags.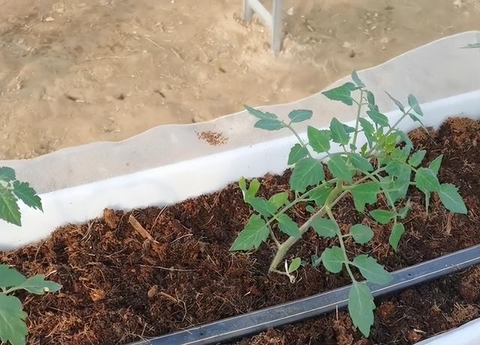 Dig ditches directly or make the substrate into ridges, and deal with the problem of drainage. Otherwise, there may be problems such as excessive watering and salt return, and the amount of substrate is large. Planting in a planting bag is a better solution. There is a drainage hole at the bottom, which can discharge the excess water and fertilizer into the soil, so as to prevent the accumulation of water in the bag or excessive salt accumulation, which will cause damage to the root system. In addition, planting bags has another advantage, which can prevent some germs from spreading. One bag of vegetables has root problems, which will not affect other plants.
When planting vegetables in bags, we should also pay attention to the row spacing, which determines the yield per mu. In general, when planting fruits and vegetables, two seedlings are planted in one bag, and the planting distance is 20cm. The spacing between rows is about 1.5 meters, which is convenient for manual field management. Farmers can also adjust the spacing between rows according to the number of seedlings planted. Strawberries can be planted with four seedlings in a bag, and can be planted in two rows, and 8,000 seedlings can be planted in an acre of land.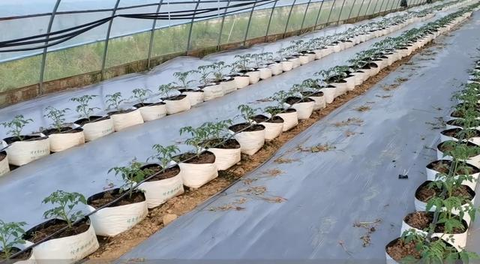 Planting vegetables in bags is economical and practical, which improves the planting benefit of farmers. But not all bags can be used. It is better to choose black and white plastic planting bags, which are more suitable for soilless cultivation of vegetables and can avoid many farmers during planting. When the next crop is planted, it is not necessary to remove the bag and replace it with a brand new one. As long as the planting bag is not damaged, it can continue to be used. Generally, the planting bag is always on the ground, and there is no problem in planting four or five crops of vegetables without moving back and forth. On average, the cost of planting one crop is less.