The original carpet (mat, rug) has so many functions.  These 3 magical uses may not be unexpected to you
Decorating a home has always been a great discipline, whether it is hard or soft. For soft decoration, today Delxo will talk about it, many people may only know that the carpet is so that we can sit on it in the winter, not cold, step on the comfortable, in fact, this is just a small role of it, in fact, not only this, but also these three you do not know the magic oh.
1, the floor and furniture color is too conflicting? Transition with carpets
Some people buy old houses that are old brick red floors. Some people buy hardcover houses, the floor color is too light, and the color of the furniture they want to buy is too dark, and the jump between the two is very large.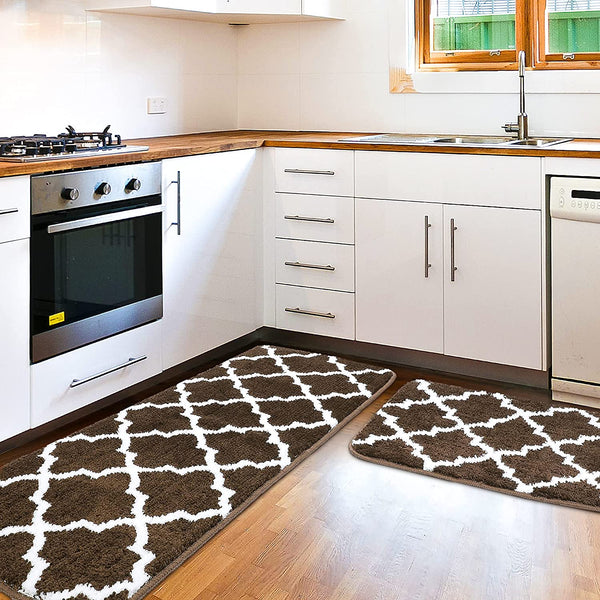 In these cases, changing the floor is too laborious and hurtful, and if you don't change the floor and can't get through your own aesthetic pass, what to do? It's simple, lay out a rug!
The carpet echoes the color of the curtains and sofa pillows, which makes the transition between the furniture and the floor more harmonious.
Want to divide a piece of your own territory at home? Please spread your little rug
There are always some small places in the home that you are particularly satisfied, the small corner by the window is very sunny, and the small space next to the bed can be used to lie down.
You want to put up your favorite chairs in these places, pile up the books you want to read, light your favorite aromatherapy, and huddle here with your girlfriends on weekends to chat about gossip.
So, buy a small carpet to spread there, where the carpet is laid, where is your territory.
3, turn over the wall, carpet can also become a good decorative item
Recently, the Nordic style is popular, and the walls of each household are hung with hanging pictures of various geometric figures, which is too much to see, and it is inevitable that aesthetic fatigue will be avoided.
This small tapestry evolved from the tapestries of ethnic minorities and African tribes, the pattern is quite exotic, a small piece hanging at home, a little abrupt, and will be very harmonious, the so-called highlights of the single, said is the species.