Do not want to lack fertilizer bend melon more, cucumber melon filling period how to fertilize? The right way to know it in gardening.
The summer crop of cucumbers has reached its peak. From plant to knot before, experienced high temperature and strong light, as well as continuous rainy weather, cucumber management day can not relax, timely adjust the growth of the plant to stay ready for the melon. Cucumber to a large number of fruit stage, fertilizer management is very important, determines the yield and quality.
Cucumber likes fertilizer, but its ability of absorbing fertilizer is weak because of shallow root distribution. When applying fertilizer to cucumber, many farmers use 30 ~ 40 catties of compound fertilizer per mu in the period of fruit-bearing, and apply it to the field with water. This is a common method of fertilizing cucumbers in the soil. But soilless cultivation fertilizes, and the soil planting big difference.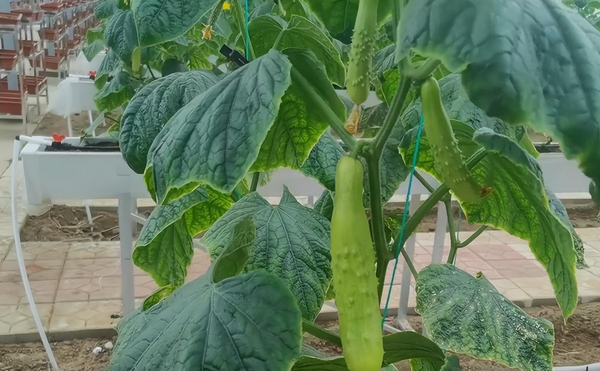 Cucumber in the use of fertilizer, not per mu with how much catty fertilizer, but to fertilizer concentration as the standard, so fertilization more scientific. If the fertilizer concentration is low, nutrient deficiency, cucumber deformed melon, low yield. The salt tolerance of cucumber roots was 3.5. If the fertilizer concentration was high, the root growth would also be affected. When fertilizing the soil, use 30 ~ 40 catties of fertilizer, add 10 tons of water, fertilizer concentration is more than 3.5, applied to the soil on the roots also harm.
We control the fertilizer concentration between 1.8 and 2 before the melons grow. Cucumber to bear melon period, increase the use of fertilizer, general fertilizer concentration to 2.5 or so. Such fertilizer concentration, can meet the cucumber needs of mineral elements, not because of lack of fertilizer and melons, or appear abnormal melon situation. Soilless cultivation fertilization, the best use of fertilizer concentration detection pen, fertilization is more scientific, and more convenient.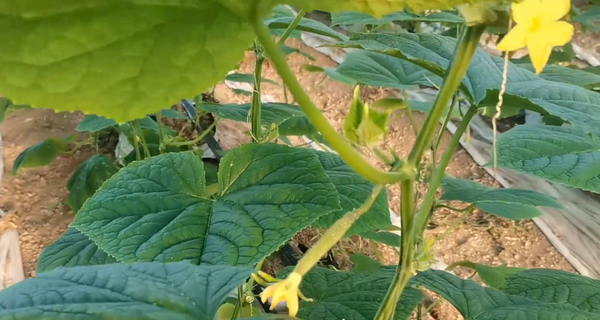 In addition, the timing of fertilization also varies. Cucumber soil fertilization, about 10 days and a half months after the application of a fertilizer, a larger amount of fertilizer. And soilless culture fertilization, is a small number of times, because the substrate permeability is good, you can water many times a day, but each time the amount of irrigation and fertilization is very small, to help the absorption of roots, it also reduces the waste of fertilizer, which is much better than fertilizing the soil.
Soilless cultivation of cucumber, the fertilizer used is all-element water-soluble fertilizer, a large number of elements and micronutrient more comprehensive, can fully meet the growth of the growth of the mineral elements needed, not only high yield, and good commodity. Some farmers use only compound fertilizers, and nitrogen, phosphorus and potassium are sufficient for cucumber growth, but lack of micronutrient can also cause problems, such as symptoms of boron deficiency and lignification of the peel from Peak to harvest, cucumbers are of low quality.
There is a big difference between soilless culture and soil planting in fertilization of cucumber. On the one hand, soilless cultivation fertilization to control the fertilizer concentration, fruit stage needs more nutrients, EC value of about 2.5. On the other hand, when fertilizing with all-element fertilizer, master the principle of a small number of times.