Ladders have these wonderful uses besides climbing
In general, people will prepare a ladder, in order to one day may need to change light bulbs, curtains, decorative paintings and so on, but when not in use, put in the corner so that it is full of cobwebs is very wasteful. As long as you use the ladder in a different way, you will find that the ladder is more useful.
Turn bookshelves against wall ladders: in general, when we sit idle against wall ladders, the most common way is to put ladders against the wall. In fact, will rely on the wall ladder a little change, you can easily change into a bookshelf.
The collection of materials, books and samples can effectively expand the space area and greatly reduce the useless rate of space.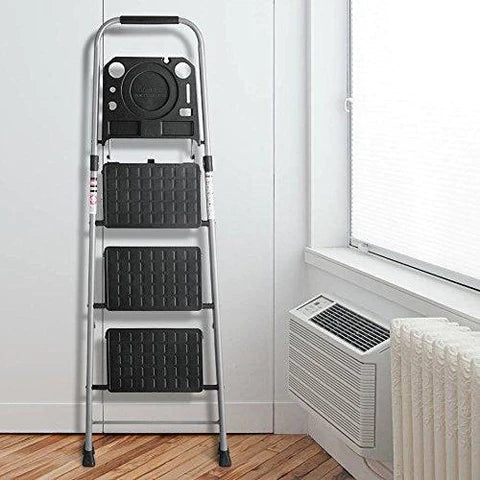 Folding ladder change hanger: when the clothes in the bedroom wardrobe are full, you can help hang clothes with the help of folding ladders, play the role of Qiong sun clothes, is very practical. This hexagonal support structure of a variety of uses of ladder hangers, not only of good texture, safe and convenient to use, whether it is climbing, Joan sun or hanging clothes, are very suitable.
Step ladder into flower rack: now most people will raise some flowers and plants, if you specially open up a flower land, waste time and energy, you might as well bring the step ladder in your home directly, and then put the flowers you want to put up. Not only can save space, but also can set off flowers and plants more beautiful, more beautiful.
Climb ladder to change chair: three steps, five steps to climb ladder is more common kind, although also has the function of climbing, but will not exceed the dangerous distance. You can fold up the ladder and use it as a chair, with a different feeling when you use it. The only thing to pay attention to is the gravity bearing aspect of the ladder.