Throw it away when you finish decorating it? I can't believe the ladder can still work like this again!
The ladder that will be used in decoration, after decoration has become a waste that everyone hates. Leave it at home and use it as waste heat without knowing what else it can be used for. I trust you, I've had the same entanglement. In fact, even if we no longer need ladders to climb up and down, we can still make ladders another view at home.
Once the climbing supplies, now the bedside of the receiving rack. A little ladder was completely transformed. But if you want to put it in the bedroom, please choose a ladder with a small fresh tie! Look, in this way, even the shoes often worn have a place to put, no longer have to shove under the shoe cabinet, but also very breathable!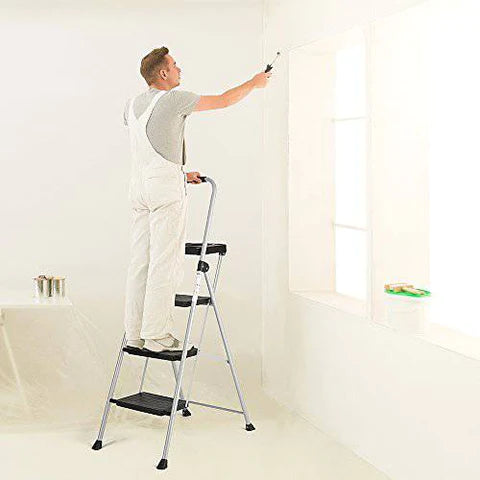 It is also hanging things, so that the ladder appears in the bathroom appears a lot of easy, towels and clothes up, natural multi-layer hangers.
When the ladder appears in the kitchen, of course, only if your kitchen space is large enough! It's not a waste of space to hang all kinds of pots. In addition, the pot can also choose the wall hole board, in fact, is also a principle.
Ladders usually have only a few horizontal bars, and it would be inconvenient to relax a few items, which would solve the problem by ordering a few divisions at this time. But only if your ladder is wooden.
Place a retro ladder on the balcony or small garden, paint your favorite color, place all kinds of flowers and plants, or even hang plants, form a ladder small garden scenery, can add a lot of color to your space.