Soil stubble salinization is really troublesome, but fortunately soilless cultivation can be avoided, high yield and labor saving in gardening
Many farmers growing vegetables, often encountered a variety of soil problems, asked me how to solve?
Trouble one: some farmers say that they have just entered the cultivation industry, planted cucumber for two or three years. During planting this year, half of the newly planted seedlings died from retting roots after being watered once, and the disease could not be controlled, so they had no choice but to end this crop of cucumbers ahead of schedule. A colleague who knew how to grow vegetables told him that after a few years, there would be repeated cropping, soil compaction, to spend a lot of money to improve the soil, otherwise the greenhouse is of little value.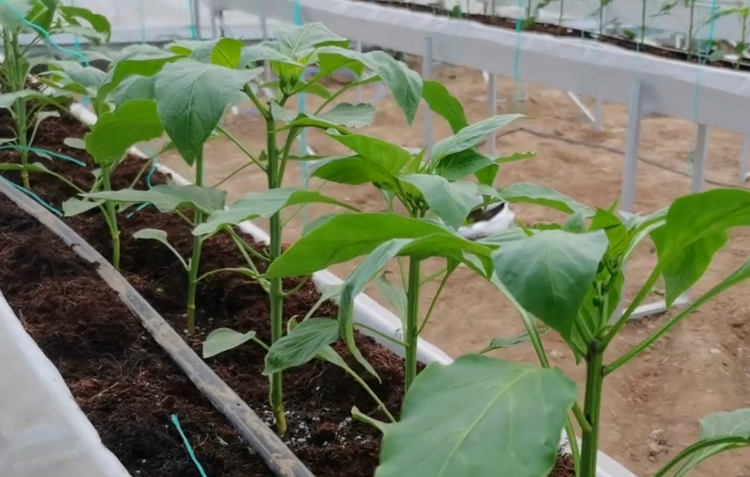 The farmer thought about it and spent four hundred thond to build a big shed. He hasn't made any money yet. Once a year, with lime nitrogen plus fungicide, organic fertilizer, so down a Mu of land at least 2000 yuan, but also need a lot of artificial. Farmer: Is This soil treatment really cost-effective?
Trouble two, the farmer's perennial cultivation of fruits and vegetables, greenhouses also have seven or eight years of time, watering and fertilization did not stop. From the appearance of the greenhouses has been very old, but let farmers more worried about the soil salinization inside serious. The surface of the soil like a layer of fertilizer, for what vegetables can not grow well, dead plants dead, fertilizer can not be applied. From 10,000 jins per mu to no grain harvest, but also a few years.
The farmer asks: this kind of old greenhouses even if does not grow vegetables, also can not plant other, also is unwilling to discard, still have the opportunity that old appearance changes new appearance?
A new shed, an old shed are facing the same trouble, soil problems, vegetables always grow bad. Personally, I think soilless farming is a more cost-effective solution. Farmers can learn from the substrate first, out of the soil, can be a lot less trouble.
When growing vegetables in the substrate, we use earthworm dung, cow dung, rice husk, fungus stick and so on to replace the soil. First, when fertilizing, use all-element water-soluble fertilizers to prevent micronutrient. Follow the principle of small water frequently watering, thin fertilizer frequently applied, not due to excessive fertilization, salinization.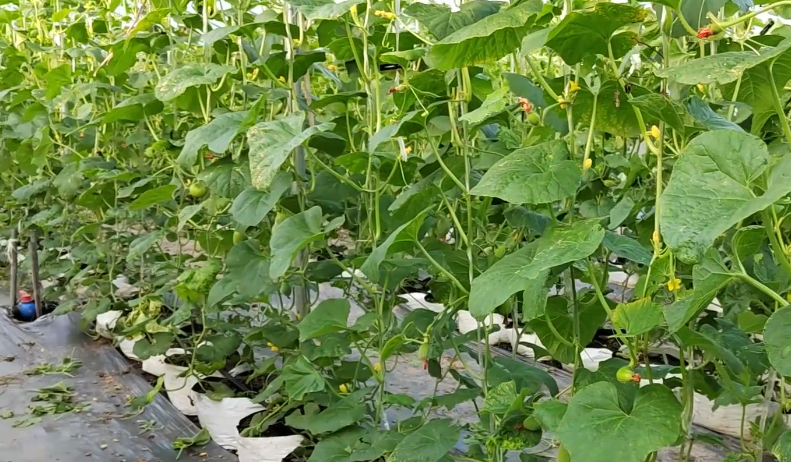 Secondly, when the soil is planted, it is more troublesome to stuffy shed, Plow, ridge and so on. Substrate cultivation of vegetables only the first crop of investment, low-cost one mu of land about three thond yuan, all the infrastructure can be reused. To the second crop of planting is simple, only to pull seedlings, water and salt, you can plant. The use of earthworm dung, cow dung equivalent to the use of organic fertilizer, which contains a large number of microorganisms, can decompose toxic substances, to prevent the accumulation of pathogens in the matrix.
Finally, substrate cultivation than soil planting is also simple, the first farmers planted, you can start with a small number of experiments, a good grasp of fertilizer concentration.
The vegetable encounters the soil to replant, the salinization, is the very troublesome matter, must spend the money, spends the massive time to alleviate. But fortunately replaced with soilless cultivation, do not worry about soil problems, planting simple, and very labor-saving.